GLAM SCOOP: Keds for Madewell, June Ambrose Clothing Line, Betsey Johnson for OPI
Friday, February 17, 2012
Hey Glamazons!
I hope you're having a fabulous Friday! I am actually preparing to spend time with my sister who is visiting from college (Hey SA!), celebrate one of my bestie's birthdays (Woot MC!) and recover from Fashion Week by doing absolutely nothing on President's Day! Woohoo! What are your plans this weekend?
I'm sure many of you will tune in on Saturday at 11AM EST for the live airing of Whitney Houston's funeral. We're still so devastated by her passing but put together a beauty tribute here. Her sudden death really teaches us to appreciate and honor our icons while they are still here. With Whitney's untimely passing, Rihanna's controversy around recording with Chris Brown (and details about that fateful Grammys eve night just being released) and Adele's sex tape rumors (seriously?), it's been a crazy week in pop culture.
The fashion and beauty world kept buzzing as well. Let's get to the latest news, shall we?
Keds for Madewell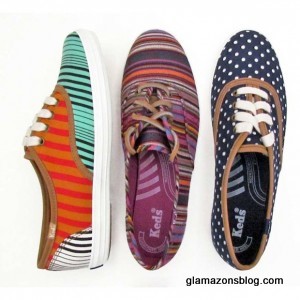 Remember Keds? I used to live for those sneakers (with tights and a skirt, of course. Always was a girly girl!). The brand is positioning itself for a comeback with an exciting collaboration with Madewell!! *cartwheels* How amazing is this?! The colorful line will be available at Madewell stores, Madewell.com and Keds.com. Get this – it retails for $50 a piece! And they're available now. Could this news get any better? *back flips* [Fashionista]
Betsey Johnson for OPI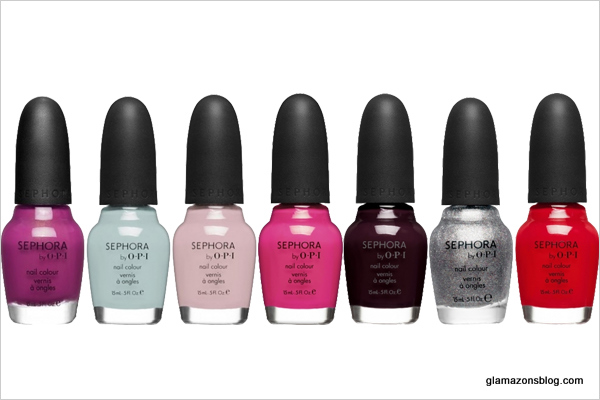 We've barely recovered from her fabulous, over-the-top New York Fashion Week show which was more like a party, but Betsey Johnson is already delighting us with more news! Next up for the spirited designer? A collaboration with OPI of seven gorgeous shades, including XOX Betsey (Nude) and Sparkling Personality (silver glitter). I love the names, and the colors even more. Are you a fan, Glamazons? [Racked]
Nicki Minaj for MAC Viva Glam Behind-The-Scenes Video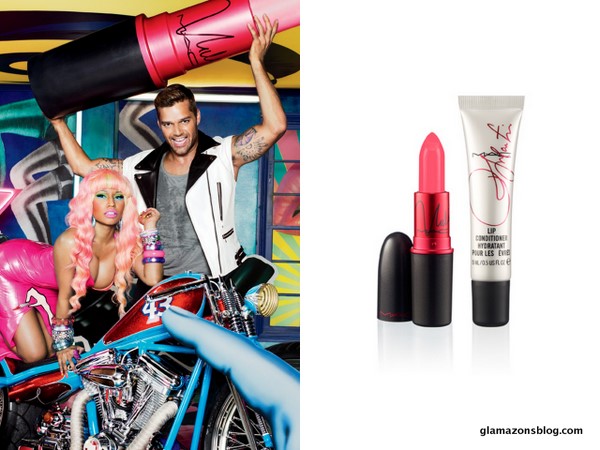 We showed you Nicki Minaj's MAC Viva Glam ad, lipstick, the fabulous Forever 21 dress she wore promoting MAC Viva Glam on Good Morning America AND Glamazon Andrea gave you the deets from INSIDE the New York Fashion Week launch party for the products. Now, get into this behind-the-scenes video of the shoot for the gorgeous ad, shot by David LaChapelle.
—

—
Cool, right? Nicki also explained why she chose to be a part of the campaign: "I've always wanted to be a Viva Glam girl. What's different about Viva Glam to me is that every cent goes to the MAC AIDS Fund which helps men, women and children all around the world. It's bringing awareness to my culture. That's why I'm really excited about this campaign."
Beautiful! Loving every minute of this campaign, Glamazons (as if you couldn't tell). [iluluonline]
Nicole Richie for QVC
It's my personal opinion that everything Nicole Richie touches turns to gold, when it comes to fashion anyway, so how exciting that after her successful House of Harlow and Winter Kate collections, she's creating a line for QVC! With a focus on 'every woman,' Nicole's designed clothes that will compliment various body types…and budgets. Woohoo! The line launches on February 24th as a part of QVC's "The Buzz on the Red Carpet, Live From LA" special. Stay tuned for more pics of what we're sure will be a stunning line. [Stylecaster]
June Ambrose Announces Her Own Clothing Line
You guys know by now how much I LURVE June Ambrose and am dying for her new show, Styled by June, to debut already! Though I missed running into her at New York Fashion Week (bummer), she caught up with TheYBF.com and spilled the hottest of Chai tea: she's starting her own clothing line! Here's the scoop:
I am launching an eyewear collection with Selima Salaun this March [Selima Optique is a trend-setting, luxury eyewear brand]. It's a collaborative effort and it's my first collaboration with an established designer. But I am also finishing up my sample collection for my own line–my women's contemporary line. We hopefully will be in markets for Fall 2012. You all are the first to have that news!
Go, June, go! Obvsi, the collaboration will be EPIC. And if it's too expensive, join our prayer circle to get her to design a collection for H&M. Now THAT would be amazing! [TheYBF]
Have a wonderful weekend, Glamazons!
Kisses,
Glamazon Jessica
View Related Posts:
[fbcomments width="600" count="off" num="15"]