GLAM SCOOP: Solange Knowles Signed by Next Models, June Ambrose Gets New Premiere Date, Nicki Minaj Wants Vogue Cover
Monday, January 9, 2012
Happy Monday, Glamazons!
How was your weekend? Here in NYC we had some relatively warm weather so my weekend was glamtastic! I dined at The Hurricane Club and Pop Burger with Glamazon Kamille, went ice skating at Bryant Park, went galavanting to a diner with friends in the wee hours of the morning and just enjoyed life. Could a girl ask for anything better?
Now it seems like it's back to the wretched cold weather, but hopefully not for too long (my fingers are like icicles as I type this right now, lol).
To start off your week right, I've got the latest fashion and beauty news. Let's go!
Solange Knowles Signed by Next Models
Glamazon Solange Knowles is having a pretty glam January. She became an aunt over the weekend when her sister Beyonce gave birth to a baby girl, Blue Ivy and now she has been signed to Next Models. She told Vogue, "Artistic expression is invaluable to me in all walks of my career and I am so excited to continue to develop this path along with such an amazing team at Next Model Management. I feel right at home working with people who have worked beside such creative forces in the world." Congrats to Solange on all her 2012 ventures, I'm sure she has a lot more in store for us! [Vogue]
Nicki Minaj Is Trying To Land a Vogue Cover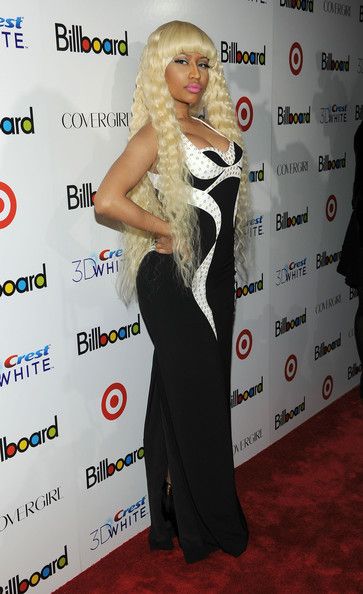 Nicki Minaj is trying to break barriers for women and I can't knock her hustle. The New York Times reports that the queen of Barbies is trying to land a Vogue cover. With all that she has been doing in fashion lately, maybe it's well-deserved. And she IS besties with Anna Wintour (if her Fashion Week front row sightings mean anything). Her publicist Cortez Bryant said "That's on my wish list," for Nicki. Anything is possible. [Styleite]
Mally Roncal's New York Fashion Week Contest for Makeup Artists
As New York Fashion Week in February approaches, Mally Roncal's Mally Beauty is running the first-ever contest for aspiring makeup artists. From January 5- January 20th, contestants can log into Facebook and fill out an entry form. Once selected, finalists will upload their videos to Youtube. The winner will get the honor of applying makeup on models at the Tracy Reese show and the runner-up will get the chance to attend a show. To enter go to facebook.com/mallybeauty. Good luck, Glamazons!
June Ambrose's VH1 Show Gets New Premiere Date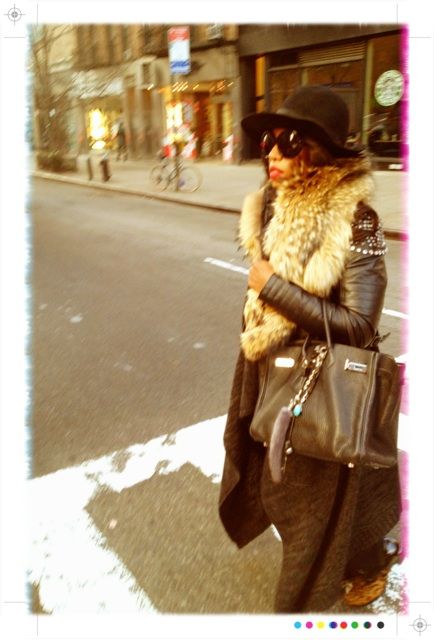 Glamazons, we have to wait just a tad bit longer to watch June Ambrose's highly-anticipated VH1 show, Styled by June. The debut date has been changed to March 19th. Hopefully, that means more surprises will be in store for us when it does premiere! Is anyone else like super excited for this show to finally be on air?! [June Ambrose's Twitter]
Vanessa Simmons Launches A Lingerie Line
Vanessa Simmons is bringing her sexy up a notch with the launch of her new lingerie line called ROSE by Vanessa Jean. The line's mission is to provide comfort with trendsetting style and glamour. The line is for women of all sizes and even features lingerie with diamond and jewel accents for those special occasions. The clever names include "Rock Your Sexy," 'Vintage Chic," and "Naughty Lil' Princess" and she's holding a model contest for the line (more info at RosebyVanessaJean.com).
Check out a video below:
Vanessa Simmons Announces Rose by Vanessa Jean from Rose by Vanessa Jean on Vimeo.
What do you think of the collection? I love it! [Defglam]
Lady Gaga Covers L'Uomo Vogue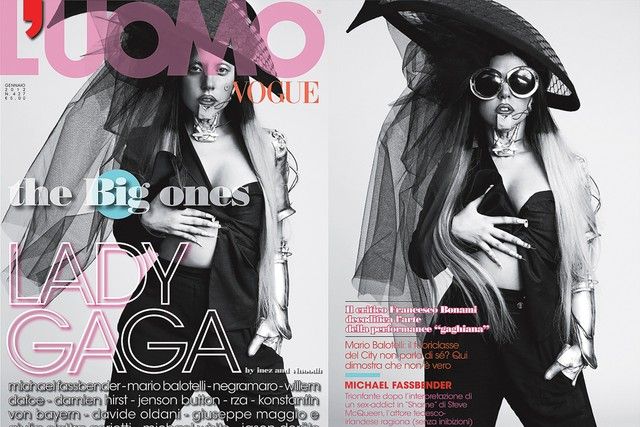 Lady Gaga is smoking hot on the cover of L'Uomo Vogue's January issue. Shot by Inez van Lamsweerde and Vinoodh Matadin, Gaga rocks a Yves Saint Laurent jacket, Chanel pants and a silk tulle Philip Treacy hat…and SLAYS! What do you think of her looks, Glamazons? Isn't she everything? [WWD]
Mindy Kaling is Charlotte Ronson's Muse
Personally, I just love when my fave designers/actresses team up and it turns out Charlotte Ronson is a great friend of Mindy Kaling. Mindy tweeted that Charlotte named her double-ended blusher/bronzer cream stick after her. The bronzer comes in two shades: one named after "The Office" star and one after SNL star Abbey Elliott. Geesh, if one of my friends ever becomes a famous designer, I hope they name one of their pieces after me! [Racked]
Until tomorrow!
Toodles Luvs,
Glamazon Krystal
View Related Posts: