GLAM SCOOP: Kanye West's Fashion Twitter Rant, Kardashian Barbie Dolls, Mila Kunis for Dior
Thursday, January 5, 2012
Good morning, Glamazons! I hope you are having a glamazing day! I'm starting off my day with a delicious cup of hot green candy cane tea. Have you tried it? It's sooo yummy and is keeping me super warm this morning. And I'm super excited about tomorrow, I'm going to indulge my taste buds in pure heaven at the Hurricane Club with Glamazon Krystal. I'm a major foodie with high metabolism as a best friend (thank God, lol) so I am surely going to have a blast. Oh and that reminds me: NY Restaurant week is coming up so what better way to prepare for #NYFW than to enjoy great food at even better prices! (See, people who work in fashion DO eat, lol).
As usual, we have your daily dose of fashion and beauty news. Let's get to it, shall we?
Britney Spears To Wed in Betsey Johnson or Jeremy Scott?
As we reported last month, Britney Spears got engaged to her longtime beau Jason Trawick and it looks like she already knows who she wants to design her wedding gown. According to recent rumors, she may be looking to Betsey Johnson or Jeremy Scott to create the dress for her big day. Are you shocked? I mean, while I do love both designers' funky and inhibited approaches to fashion, my preference would be Vera Wang for a classic, refined wedding gown like Kim Kardashian's. Still, it's Britney's choice and I like that she's ignoring fashion rules and dressing exactly how she wants on her special day. What do you think, Glamazons? [Huffington Post]
Mila Kunis New Face of Dior!
Dior just hit our inbox with news that Hollywood beauty, Mila Kunis, is the new face of the brand. Ahhh! This is huge for her and love that they're tapping younger, up-and-coming stahs. Mila is super excited: "I am absolutely thrilled to be working with Dior. The brand is iconic in so many ways. It defines fashion, elegance and sophistication." For sure! For Mila's first campaign shot by Mikael Jansson, she werques it while modelling the Miss Dior bag. Amazing! [Dior]
The Kardashian Sisters Are Being Made Into Dolls
Yes, Glamazons. It's true. Later this year, the Kardashian Sisters will release limited edition Barbie dolls in collaboration with Mattel which may even by styled in the Kardashian Kollection…LOL, I'm sorry, but I'm soo over this Klan. In case you're not, you can look for the Barbies later this year which will also reflect the girls' actual measurements so get ready for plenty of curves. [Coco Perez]
Oscar de la Renta Collaborates with Dr. Dre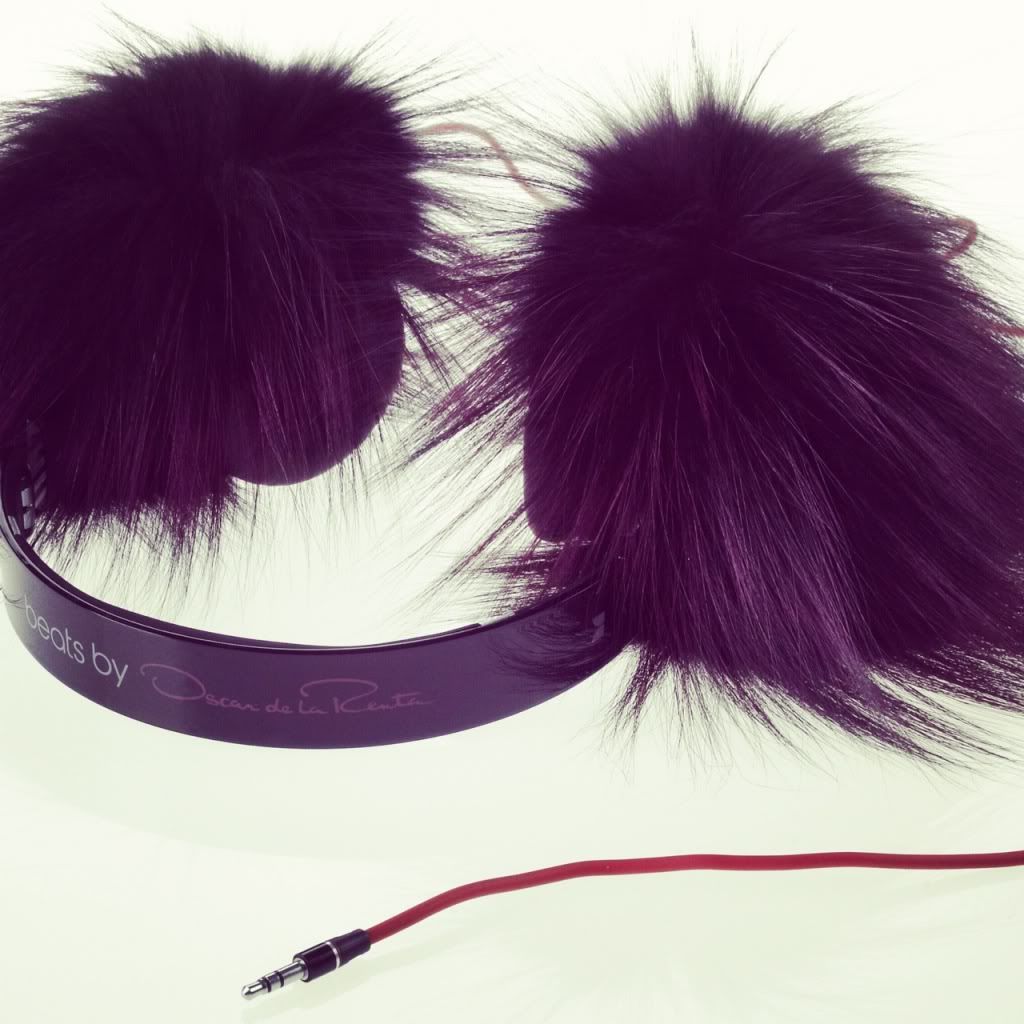 Iconic fashion designer Oscar de la Renta and hip hop legend Dr. Dre have collaborated on a fabulous pair of special edition Beats by Dre headphones complete with plum fox fur and the signature Beats by Dr. Dre sound. Whoa! Though they're only really useful for one season (ahem, winter), they're pretty glamazing, right? If you're loving them as much as I am, you can shop them here for a whopping $695. Yes, apparently, they're serious with that price. [NY MAG]
Kanye West Clarifies A Couple of Things Regarding His Fashion Line
Remember when we gave you the scoop on a new twitter page for DW by Kanye West (@DWbyKanye) and were like beyond excited? Well, Mr. West took to his own Twitter to confirm that @DWbyKanye is indeed NOT a legitimate account for his line. Sad face. And wait, that's not all. The name of his fashion brand is actually Kanye West, NOT DW. Apparently, DW was just a design on the invitation. WTH? Did he NOT see fashion media report on his line as "DW by Kanye West" for the last 6 months?! Who is doing his PR (and failing at it)? Oh, he is…via Twitter.
Kanye West preceded to go on one of the most epic Twitter rants since the social network was formed. He let everyone know that he has been working on his passion for fashion for eight years now and that he had no financial backing on his new line and did everything out of pocket.
Ye then took us through his entire fashion career, dropping jewels that he wanted to do a line with Bape, turned down several urban fashion opportunities and secretly worked at Fendi and Giuseppe Zanotti.
Also, he quite charmingly revealed that his late mother was his first muse and introduction to fashion when she took him to school in a fur, jeans and a Cosby sweater. AND he revealed he may or may not be the creative director for the new Jetson's movie. Oh AND he is creating a company called Donda, which we gave you the tea on last night here. Being a CEO, designer, fashion student, movie creative director, rapper, producer, social media manager AND your own publicist has got to be tiring. [Kanye West's Twitter]
Lana Del Rey Signs A Modeling Contract!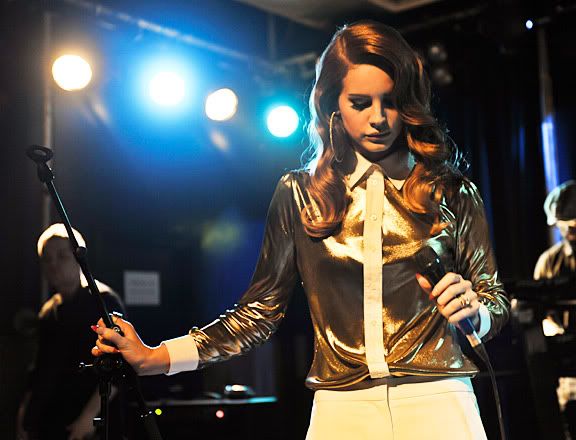 Beautiful, talented, incredible, glamazing singer Lana Del Rey has just landed a modeling contract with Next Models, who also represents Alexa Chung. How amaze is that? We're thrilled because in addition to loving her songs, she is beyond gorgeous. Can't wait to see who she models for first! [MTV Style]
Until Tomorrow!
Love & Fashion,
Glamazon Kamille
View Related Posts:
[fbcomments width="600" count="off" num="15"]