Ask The Glamazons: How To Make A Vision Board
Monday, January 2, 2012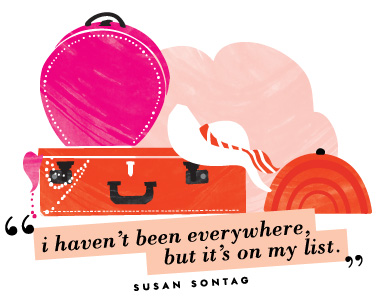 Happy New Year, Glamazons! What better way to get your year started on the right foot than by creating a vision board!?
In case you're a little out of the loop about what a vision board actually is, it's pretty simple and very easy to create. A vision board contains a set of goals and resolutions you set for yourself whether it's advancing in your career, working on your character, adventures you want to embark on etc. It's what you make it!
"To really work, a vision board has to come not from your culture but from your primordial, nonsocial self—the genetically unique animal/angel that contains your innate preferences." –  Martha Beck of Oprah's O Magazine
After I first learned of vision boards, whether digitally or in print, I decided that each year I'd create one so that everyday I could remind myself of the steps I need to take to make my goals and resolutions a reality. That said, here's a look at the vision board I created in 2010. It was a collage highlighting certain things I wanted to do, the type of person I wanted to be and my goals of being more of an actionista and fearless at fighting for my dreams.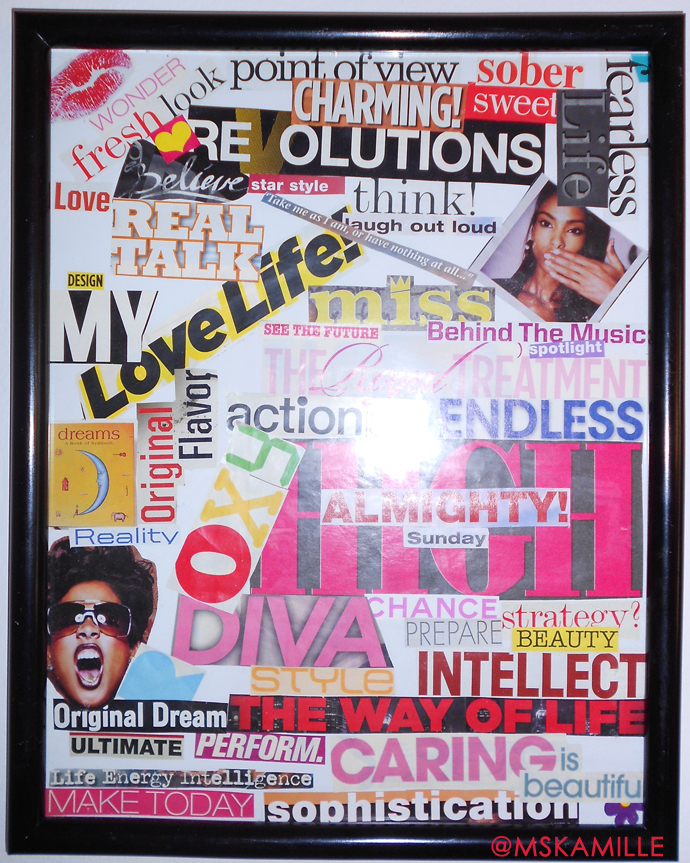 Nothing was more gratifying than setting goals for myself and making them a reality! So glamazons, I suggest you do the same and created a vision board with a few friends. Vision boards can be really fun. Here are a few ways you can create your own:
1. Use a Poster or Picture Frame– Being a creative person when it comes to design and making things visually appealing, I'd have to say this option was the most fun for me. All you have to do is cut out images  and words from a couple of old magazines that you like which represent your vision, put them together on a posted board and Voila! Vision board complete.
2. Use a Scrapbook – Suppose you have more goals in mind that you just can't fit onto a board. I'd suggest heading down to your local arts and crafts store, Target or even Wal-mart and picking up a scrapbook so that you can create a book of your visions.
3. Use Comic Life or Photoshop– In case you want to save a few of your dollars, you can create a vision board online for free using different software tools such as Comic Life /Adobe Photoshop and even Microsoft Word.


Wishing all of  you a successful, prosperous and harmonious 2012,
Glamazon Kamille
View Related Posts:
[fbcomments width="600" count="off" num="15"]