GLAM SCOOP: Drake Designs $5,000 Jacket, Angela and Vanessa's New Site and Savannah Brinson's Engagement Ring
Monday, January 2, 2012
Happy New Year, Glamazons!
It's the second day of 2012 and time is already moving fast. How was everyone's New Year's Eve? Unfortunately, I felt horrible and stayed in :(, but I was still happy bringing in the new year in my bed with Dick Clark, lol.
So are we ready for the first glam scoop of 2012? Let's get to it!
Beyonce Is Still Pregnant!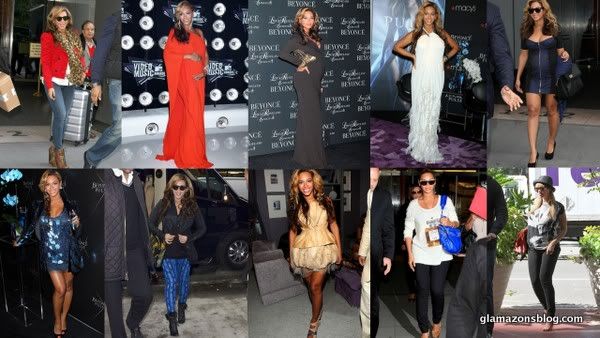 Stop the press! Beyonce is still pregnant. Bey and her husband Jay-Z were spotted over the weekend in Brooklyn dining at Buttermilk Channel. To further end the speculation, her sister Solange tweeted yesterday "Shout out to my sister for being THE cutest pregnant woman ever!" after they rang in the new year at Solange's Brooklyn houseparty. That should shut everyone up for a few days…hopefully. (P.S. who just came up with the name Tiana-May? Shade.) [The Hollywood Gossip]
Check Out Emma Watson's Lancôme Ad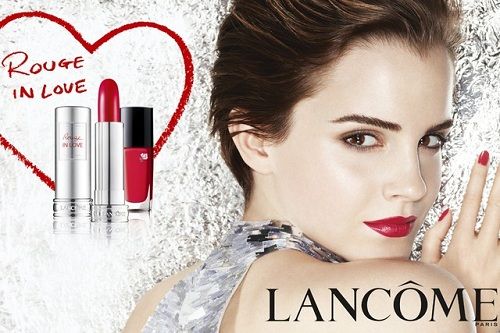 Emma Watson looks stunning in her new Lancôme ad for Rouge in Love! How GLAM is the vibrant red lipstick and nail lacquer? I need it! Rouge in Love will debut in February and of course, I'll be first in line. [Racked]
Vanessa and Angela Simmons Launch A Social-Networking Website
Fashion and beauty tips from Angela and Vanessa Simmons will now be at your fingertips, Glamazons! The dynamic sister duo launched AngelaandVanessa.com which offers an all-access pass into their lives, covering all things beauty, fashion and lifestyle. LOVE! [Fashion Bomb Daily]
Drake Designed a $5,000 Jacket
Oh, Drake. Don't get me wrong: I enjoy Drizzy's music but who would pay $5,000 for his very first design: a bubble jacket? Le sigh. His team (October's Very Own) collaborated with Canada Goose to create the high-priced Leather OVO jacket and they attribute the exorbitant cost to the goose down material. At that price, I'll stick to my peacoat and a scarf! [Styleite]
Mariah Carey's Adorable Jenny Craig Commercial
Werk it Mariah! The sizzling hot new mom just debuted a commercial thanking Jenny Craig for helping her slim down after delivering twins. Check out the ad where Mariah flaunts her new curves! Too cute. [Stylecaster]
Check Out Lebron James' Fiancee, Savannah Brinson's Engagement Ring!
So Glamazons, we gave you the scoop that over the holiday, NBA star Lebron James proposed to his high school sweetheart, Savannah Brinson. Talk about the perfect holiday gift! Lebron popped the question in Miami at Gabrielle Union and Dwyane Wade's Remy Martin V private dinner in front of his closest friends. Swoon. Check out the rock that he placed on her finger above…we like a lot! Congrats to the happy couple. [The Jasmine Brand]
Until tomorrow!
Toodles luvs,
Glamazon Krystal
View Related Posts:
[fbcomments width="600" count="off" num="15"]