Get This Arm Party Started: Layering Jewelry Like Iris Apfel and The Man Repeller
Friday, January 13, 2012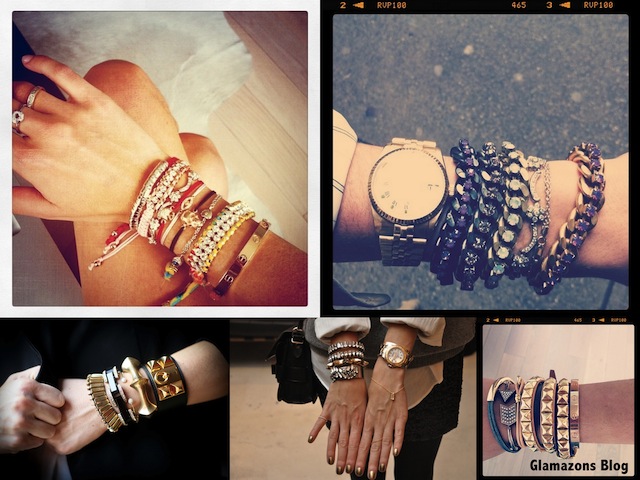 An arm party- a term coined by The Man Repeller— is a mashup of bracelets worn on each arm.
And I dig it.
If you know me in 'real life' you know that I have a certain jingle when I walk thanks to my Tiffany charm and tag bracelet worn together. I like the clinging noise of the charms hitting the heart. But after seeing Iris Apfel and The Man Repeller's arm party, I could stand to turn mine up a couple notches. Oh, and if you ask me Iris Apfel totally started this trend. She just didn't have a cool name for it, wouldn't you say?
So now, I am on the search for bracelets to add to the fun so I can start a for real arm party. What kind of party do you want? A calm gathering or a full on rager— your choice.
Shop below to get your arm party on:
No, but, really: who else is obsessed with seeing how much adornment each wrist can take?
Stay Stylish,
Glamazon Channing
View Related Posts:
[fbcomments width="600" count="off" num="15"]