Glamazon Giveaway: Shea Moisture Hair Repair & Transition Kit & Black Soap Purification Hair Masque!
Tuesday, December 13, 2011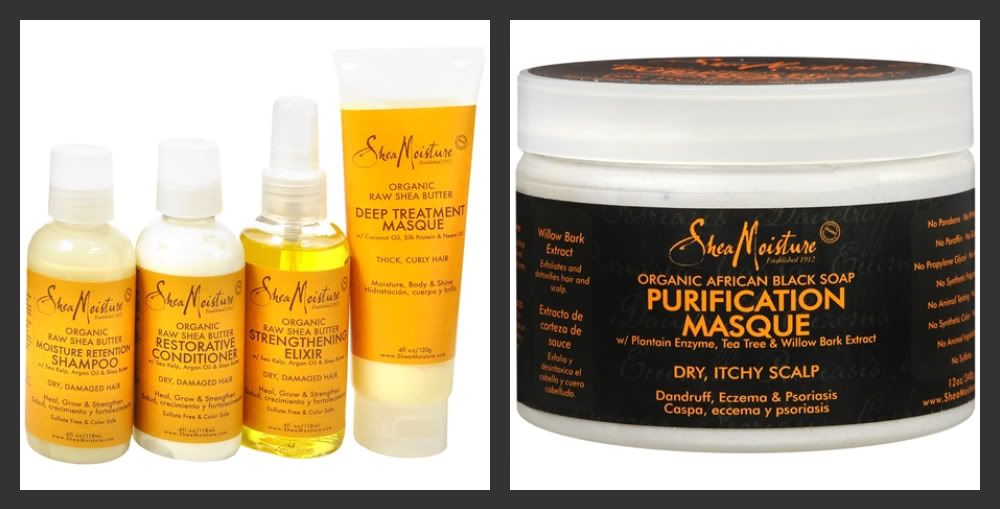 Happy Tuesday, Glamazons! I hope you're experiencing beginning-of-week bliss, but if not I know this awesome giveaway that we're offering will definitely put a smile on your face. As some of you may or may not know, I let go of the creamy crack in 2009, and have been a chemical-free, curly-haired diva since.
I'm always trying out new products and methods of making sure I have a healthy head of strong, long hair, so when I received a box of goodies from Shea Moisture, I was super-excited to try them out.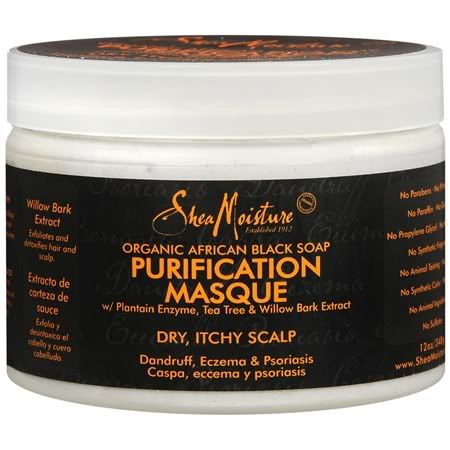 The first thing that I tried on my hair was the Shea Moisture Organic African Black Soap Purification Hair Masque. I am a total hair masque addict, and I am pretty picky about what I deem worthy of coating my tresses, but OMG! This product is the truth! I was immediately impressed after reading the label, which explained that this is an all-natural intense treatment that relieves dry, itchy scalp, removes product buildup and keeps hair strong by sealing in natural moisture. I was hooked after my first use left my hair super-soft.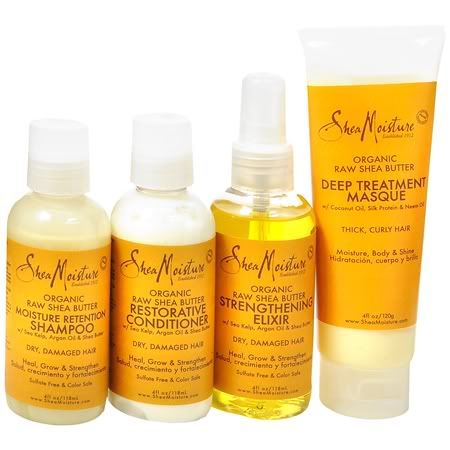 Next on my list of new addictions is the Shea Moisture Hair Repair & Transition Kit. This is a 4-piece kit equipped with shampoo, conditioner, strengthening elixir spray and a deep treatment masque. I'm going to be as subtle about how I feel about this kit as possible…I ABSOLUTELY LOVE IT! This is hands-down my go-to hair kit. The products are made with , organic raw shea butter, argan oil, sea kelp & avocado oil, which are all amazing for promoting healthy hair. I've been using the kit for about 6 weeks and my hair is stronger, longer and easier to manage. I kid you not when I say this is one of the best things to happen to my hair regime.
Shea Moisture products are available at Walgreens, Target, Duane Reade and select Walmart stores. Each would make a fab Christmas gift, and e'd like to share these awesome products with you! Five lucky Glamazons can win both the Shea Moisture African Black Soap Purification Hair Masque ($9.99) and Hair Repair & Transition Kit ($19.99) in this Glamazon Giveaway.  Winners will be selected on Wednesday, December 21.
Here's how to enter:
1. Follow @glamazonsblog on Twitter.
2. Like Glamazons Blog on Facebook.
3. Share this post on Facebook and Twitter.
4. Leave us a comment here when you're done!
Good luck, Glamazons!
Ciao Bellas,
Glamazon Margo
View Related Posts: