Glamazon Giveaway: Heidi Klum's New "Shine" Fragrance!
Tuesday, December 27, 2011
Though Christmas has come and gone, we've absolutely been in the spirit of giving this holiday season, and we're not letting up just yet. One of my favorite models and TV personalities Heidi Klum collaborated with Coty Beauty and has finally released her debut fragrance, Shine.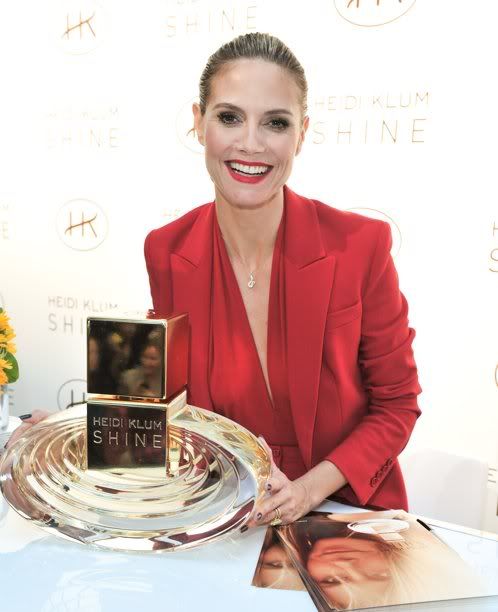 I haven't gotten my hands on the scent yet, but in my eyes Heidi can do no wrong. She's a super-mom, wife, fashion icon and business mogul bundled up in quite the beautiful package! So I'm sure this sparkling floral scent which includes notes of juicy pear, spicy pink peppercorn and warm vanilla, smells glamtastic. The 15 ml bottle retails for $17; 30 ml for $28; and 50 ml for $35.
In lieu of this weekend's festivities we are giving 3 lucky readers the chance to add Heidi Klum's new perfume Shine to their beauty drawer with a special Giveaway! Here's how to enter:
Follow @glamazonsblog on Twitter.
Like Glamazons Blog on Facebook.
Share this post on Facebook and Twitter.
Leave a comment below.
Happy Holidays!
Ciao Bellas,
Glamazon Margo
View Related Posts: