GLAM SCOOP: Beyonce May Be in Labor, Elle Fanning for Teen Vogue and Do You Drunk Shop?
Thursday, December 29, 2011
Good Afternoon, Glamazons! Aren't you happy New Year's Eve is only days away? What are your plans for NYE? I haven't yet decided on mine but I intend to spend it with a few of my fabulous friends. If you missed it, get your fill of New Year's Eve dresses here and New Year's Eve outfit ideas here.
As usual, I have your daily dose of fashion and beauty news! Let's Go!
Beyonce in Labor?
Rumor has it that Beyonce is currently in labor at St. Luke's Roosevelt Hospital in New York. It's taking everything in me to not show up to the hospital with frankincense and myrrh. I kid, I kid, lol. Best wishes to Jay & B and what will be a talented, well-dressed little girl! [Vibe Magazine]
Brad Goreski Teams Up with Kate Spade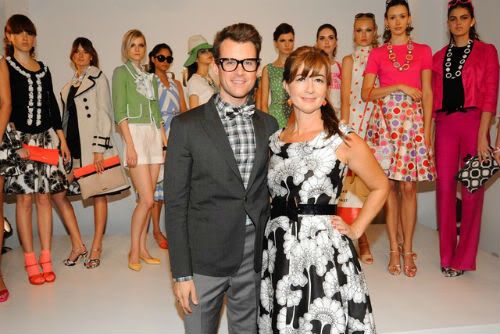 It's a Brad, Brad World Glamazons! Former assistant to Rachel Zoe, Brad Goreski, has inked a deal with Kate Spade as the company's "exclusive brand stylist." He totally deserves it with his glamazing sense of style. We're super happy for him, aren't you? And P.S. cannot WAIT for his show to start! [Racked]
Lil Kim Gets Glam in The Blonds for Album Promo Shot: Are You Loving it?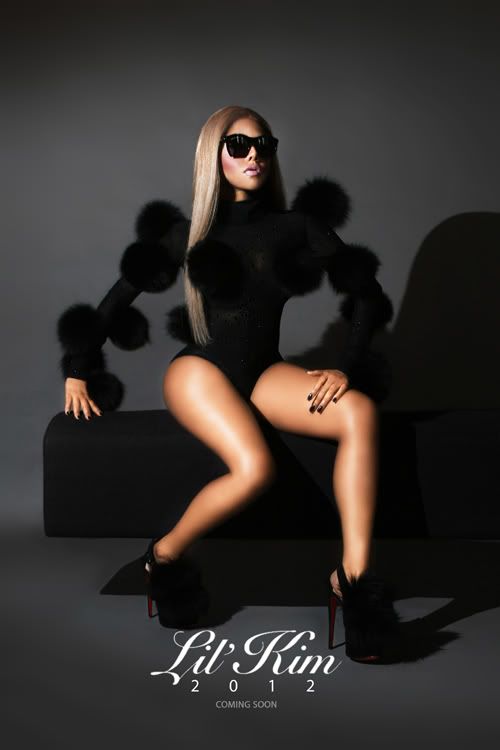 The original self-proclaimed Queen B, Lil Kim, recently took to her Twitter to give followers a special treat. She revealed a new promotional photo which featured her in an ensemble designed by The Blonds and shoes courtesy of Christian Louboutin. 2012 may just be Kim's year as she scored a new record deal and has plans on releasing a new album. We're totally rooting for her. [Lil Kim's Twitter]
Elle Fanning for Teen Vogue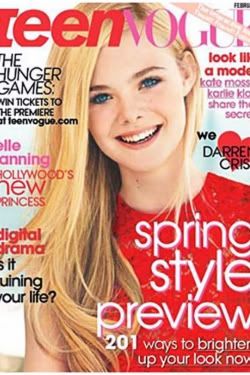 Young beauty Elle Fanning graces the February 2012 issue of Teen Vogue. In the issue, Dakota Fanning dishes on the relationship she has with her younger sister Elle when it comes to clothes:
There's a no-closet-sharing policy, but as far as Elle is concerned … I'll go in my room, and there will be clothes on the floor, clothes missing, clothes that are now in her closet. Last summer … I was in London working on a film, and I was looking online and these pictures came up on my homepage. She was in my hat, my dress, my shoes. I called her up and was like, 'I caught you! They photographed you wearing all my stuff. Put it back!
Aww, too cute! Seems every pair of sisters goes through the same thing! Two wardrobes for the price of one, hehe. [NY Mag]
Do You Drunk Shop?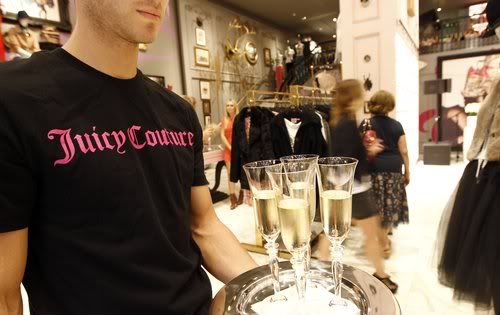 Glamazons, a couple of drinks doesn't just lower your inhibition when partying at the club, it does when you're shopping online, too. Apparently, most e-shoppers prefer their retail therapy with a side of alcohol, and companies are taking full advantage. One inebriated shopper recounts buying a phone cover while drunk and being surprised when it arrived at her house. Um, wow!
We're a little scared about this, Glamazons (as we would probably buy everything off of Net-a-Porter after a few sips of Pinot). If only there were fashion police to outlaw shopping under the influence and save us from ourselves… [New York Times]
Love & Fashion,
Glamazon Kamille

View Related Posts: