Glam Scoop: Nicki Minaj-Inspired Nail Art by The Illustrated Nail, Kardashians Pose in Underwear for Glamour & More
Tuesday, November 29, 2011
Good Morning, Glamazons! I hope you are all having a glamazing day. Can you believe that Fashion Week 2012 is right around the corner?
Anyway, as usual, I have your daily dose of fashion & beauty news. Let's Go!
Louis Vuitton is The Latest Victim in Luxury Theft Robberies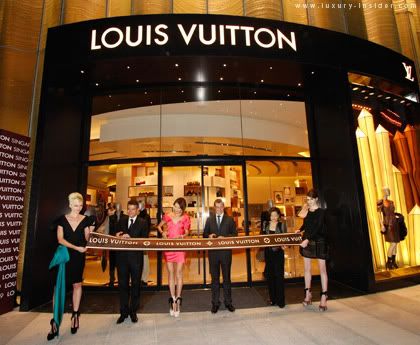 It seems as though Marc Jacobs isn't the only one being hit up by luxury bandits. On Friday, thieves held 5 Louis Vuitton employees hostage as they made away with $300,000+ worth of merchandise. The thieves involved in both incidents have yet to be caught. What a sideeye. [ Vogue UK ]
Marc Jacobs Will NOT be Going to Dior
In news that will disappoint many, Marc Jacobs will not be joining Dior's fashion house. As a matter of fact, sources say that they are having a hard time filling in John Galliano's shoes with any designer. And they need all the help they can get after their last couture collection.
Which designer do you think would be perfect at Dior, Glamazons? [ Fashionista ]
Victoria Beckham Wins British Fashion Award
Last night at the British Fashion Awards, Victoria Beckham walked away with an award for "Designer Brand of the Year." Posh Spice has always had an eye for fashion and designs such memorable, chic pieces. The award comes well-deserved, don't you think, Glamazons?
Have you purchased any pieces from Victoria's line, yet? [Racked]
Nicki Minaj-Inspired Nail Art by The Illustrated Nail!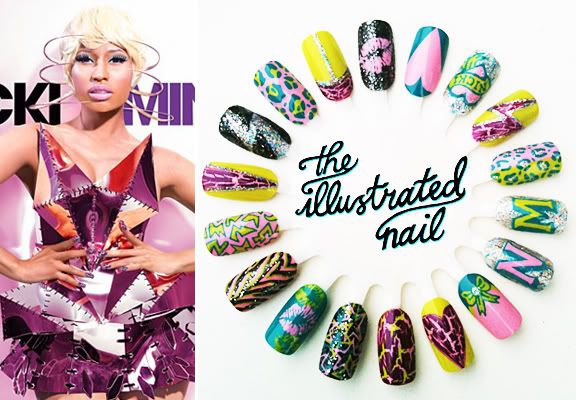 To celebrate the launch of the Nicki Minaj X OPI Collection,  The Illustrated Nail created these exclusive Nicki Minaj-inspired nail designs using lacquers from her collection with OPI.
Pretty cute and fun, right! They are totally a representation of Nicki's bold style and I can definitely picture a funky Glamazon rocking these.
What do you think of the Nicki-inspired nail art, Glamazons? Glam or Sham? [MTV Style]
Kardashians for Glamour Magazine
The Kardashian sisters have gone glam for the January issue of Glamour Magazine in Kim's first post-divorce editorial feature. I'm loving the cute vibrant sequin sweaters the girls are wearing on the cover but the underwear bottoms? Not so much.
Love the natural-looking makeup. Are you loving the cover, Glamazons? Are you over hearing about Kim's divorce? [Fashionista]
Until tomorrow!
Love & Fashion,
Glamazon Kamille
View Related Posts:
[fbcomments width="600" count="off" num="15"]