Versace for H&M Full Collection: Panthers, Palm Trees and Pink Suits!
Thursday, October 20, 2011

Glamazons, it's finally here! The entire lookbook and ad campaign for the Versace for H&M Collection we've been raving about since June has finally arrived.
Let me be the first to say how amazing it is! Bold, daring and fabulous, the Womens collection includes 50+ items like dresses, belts, jewelry, coats, shows and pillows. Yes, pillows. The Mens collection is just as varied with suits, jackets, shoes and boxer briefs for the loud and fabulous set.
The collection will retail from $18 to $300 and hits stores November 17th. The theme? '70s disco glam with a luxe tropical vibe. I'm talking neon leopard, pink suits and palm tree prints which are perfect for Springtime decadence.
Take a look at 5 of the boldest, baddest pieces below:
1. Silver Dress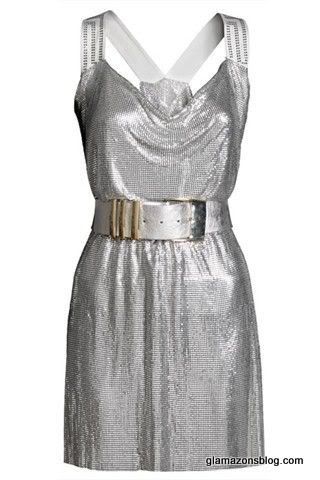 If there was ever a dress to travel back to the '70s in, this is it. It should come with its own spotlight, entourage and theme music (Staying Alive?), am I right?
2. Palm Tree and Floral Printed Leggings

Only Donatella would take leggings, bright colors and palm tree prints and fuse it into one fab piece of clothing. Strutting a la Naomi Campbell and Beyonce is the only way to walk in these.
3. Leopard Print Boxer Briefs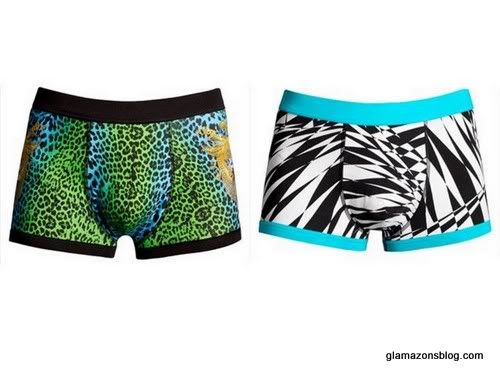 A guy who not only wears boxer briefs but chooses the neon leopard print kind? Yes, totes marriage material.
4. Fringe Heart Dresses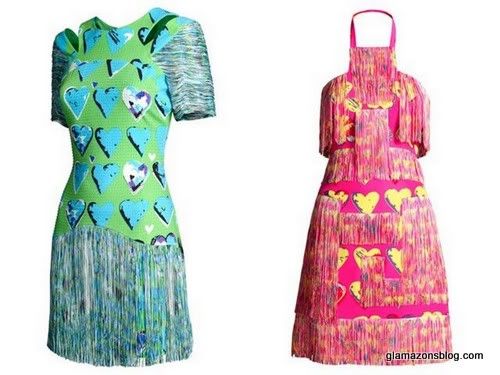 The perfect mix of girly and sassy; adorable heart prints with enough fringe so you can shimmy without shame. Love!
5. That Pink Suit

The man who rocks this suit on a Saturday night is divine, diva status. We're buying him a drink.
Yes, Glamazons, this has to be one of the best collaborations of the year. I'm planning my method of attack on how I will get my hands on all this gorgeous clothing when it hits stores.
What do you think of the collection, Glamazons? Did it live up to your expectations?
Check out pics of the campaign below: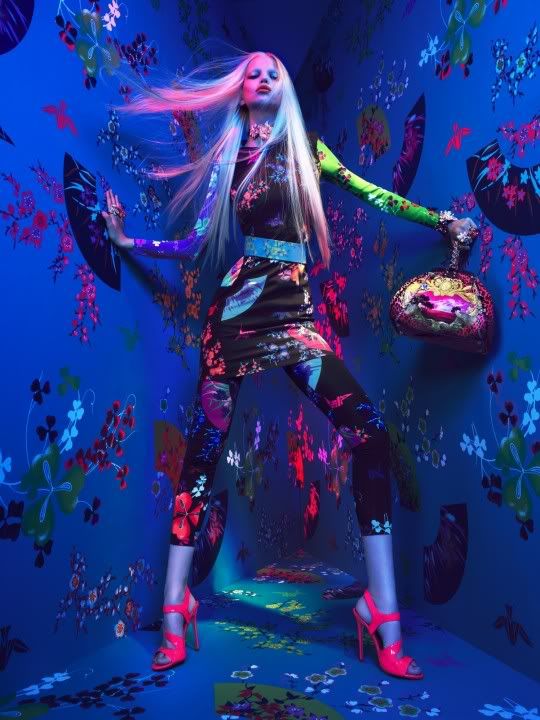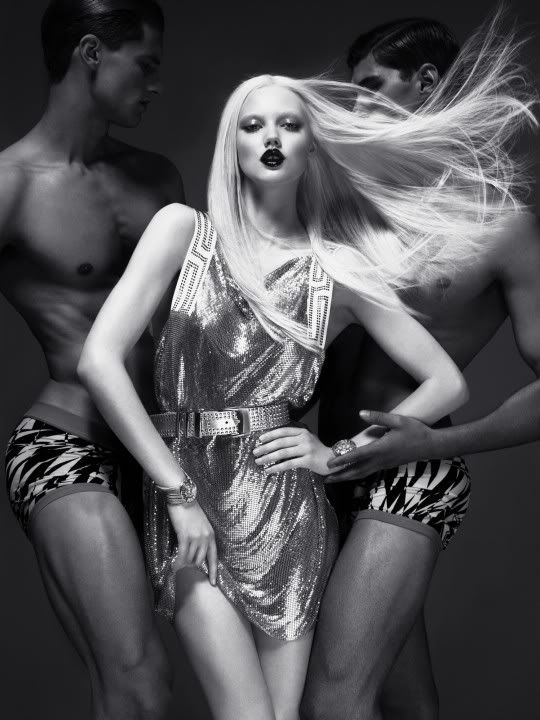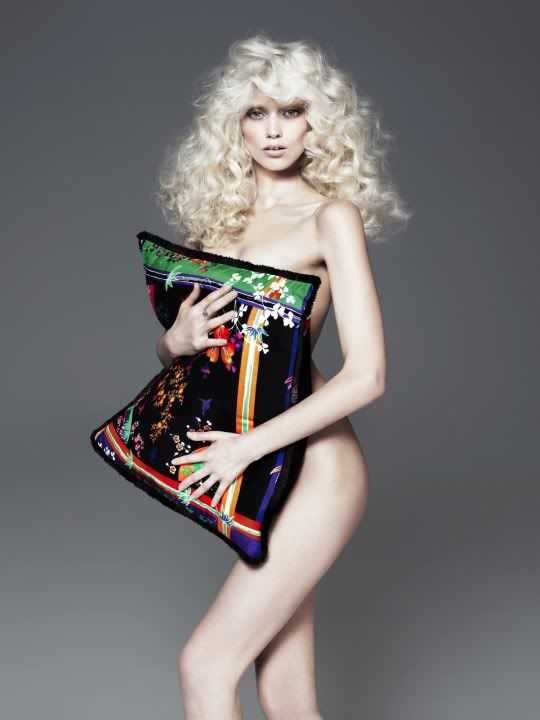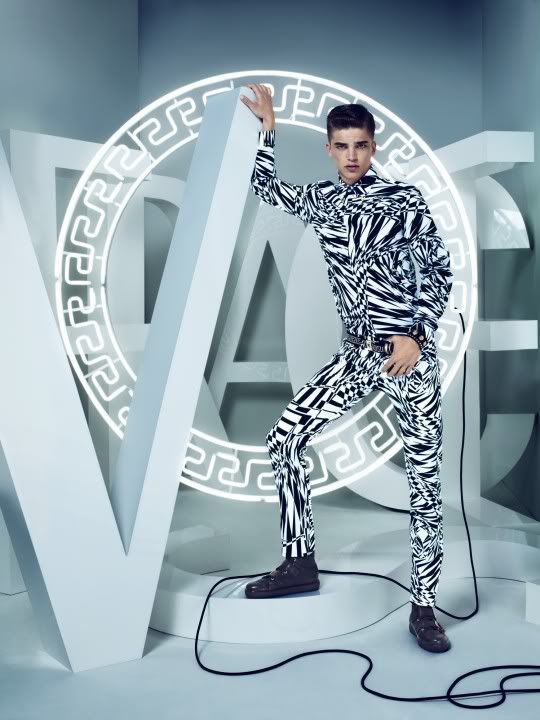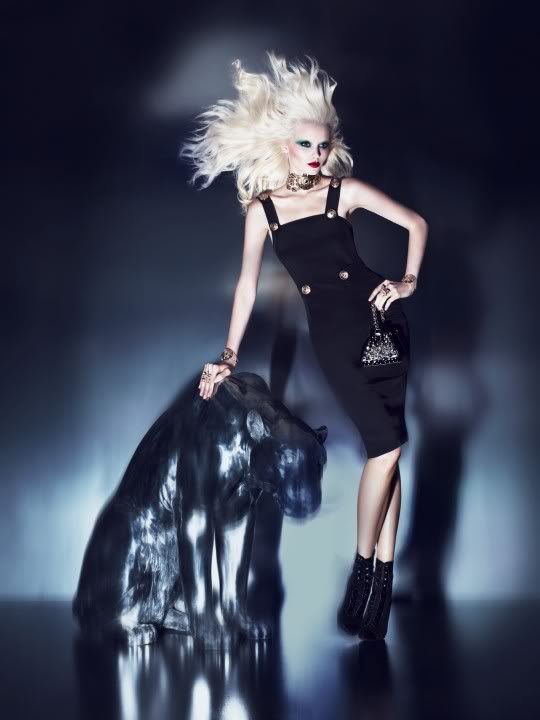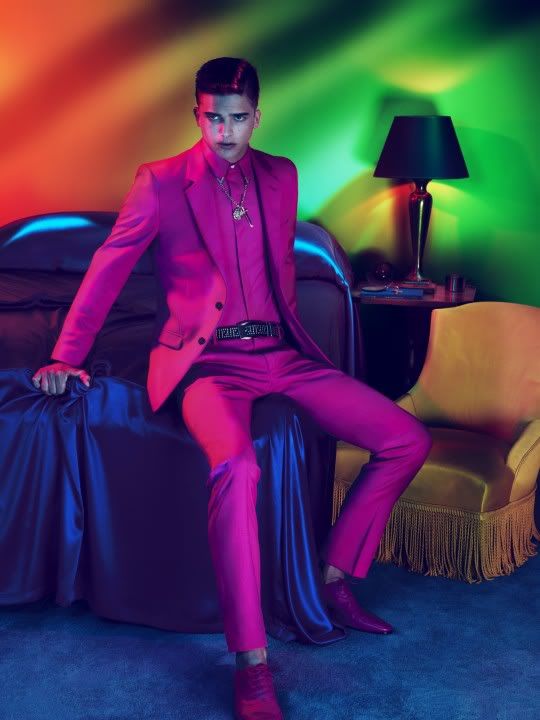 And a slideshow of the lookbook:

What piece are you getting when it launches November 17th?
Love & Fashion,
Glamazon Ms Kamille
View Related Posts:
[fbcomments width="600" count="off" num="15"]