GLAM SCOOP: Nicki Minaj Covers W Magazine, R. Kelly Clothing Deal, Rachel Roy Does Makeup & More
Monday, October 17, 2011
Happy Monday Glamazons!
I hope you all had an amaze weekend. I know I did! I had a full weekend of fine dining at Beauty and Essex and then hit up The Hurricane Club for fellow Glamazon Kamille's birthday. Obvsi, I had a blast! If you're in NYC, you totes need to hit Beauty and Essex, tell them Glamazon Krystal sent you!
Anyway, of course I have a weekend worth of fashion and beauty news to share with you. Let's get to it!
Nicki Minaj Covers W Magazine
Nicki Minaj channels her regal side on the alternate cover of W magazine's November issue (the other cover features Chinese artist Ai Weiwei). Her cover was inspired by Italian artist Francesco Vezzoli. Love how she gives his famous work a kooky twist with her eyeball necklace!
What do you think of Minaj on the cover of W, Glamazons? [Racked]
R. Kelly Partners With Ghananian Fashion Designer
R. Kelly is branching into fashion, Glamazons! The R&B crooner just inked a clothing deal with Contance Ama Owusuaah, a fab designer and creator of the 'Wusuaah collection' who hails from Ghana.
Love to see R. Kelly recognizing talent (Owusuaah's popular line has been spotted on celebs like Solange Knowles) and expanding his business portfolio. [Modern Ghana]
Rachel Roy To Launch Makeup Collection
Is there anything this woman can't do? The beautiful Rachel Roy has expanded from her wildly-popular fashion lines into the realm of beauty. She is creating a eye shadow line for Macy's, for whom she's also penned the superchic Rachel Rachel Roy collection and her collaboration with Ama're Stoudemire.
Here's what she had to to say about the line, which launches in December:
"Beauty is something that I have always been interested in, and I had a great time developing this day-to-night palette of colors. I think I tried it on every girl in the office to make sure it was right,"
I'm excited and praying to the Fashion Gods that she'll come out with some skincare products – her skin is flawless! [Vibe Vixen]
Tony Duquette for Coach Jewelry Collection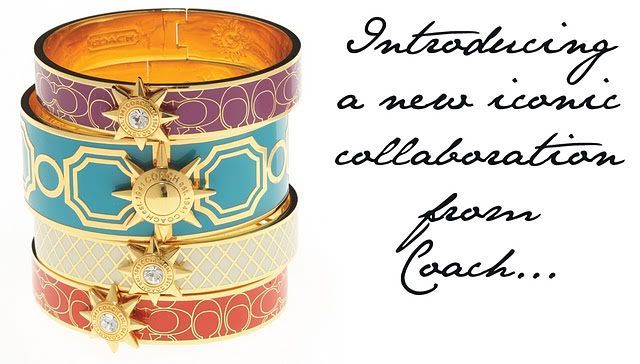 Here's another fab collaboration to look out for Glamazons: Coach and Tony Duquette are joining forces with a limited-edition twenty piece jewelry collection that comes out February of next year (Sighs… I know we have to wait).
WWD released the two images above from the upcoming collection above and I live for the vibrant colored bracelets and studded clutch.
Even better news? The pieces retail under the $500 mark which is a huge deal considering the designers. [Fashion Foie Gras]
Ballet Flats for TOMS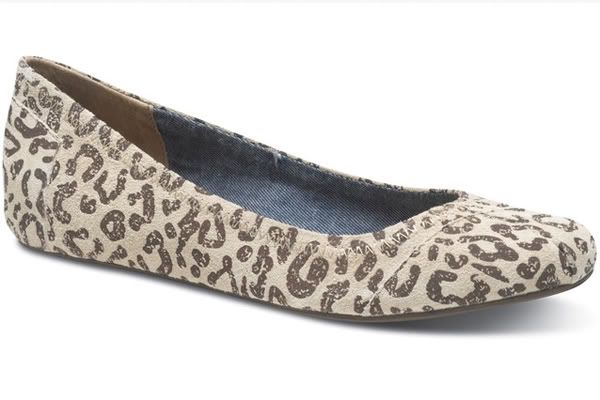 Amazing news!! TOMS will be debuting ballet flats. I'm totes addicted to their slip-on shoes so I simply HAVE to get my hands on their ballet flats!
The shoes, which will undoubtedly come in an array of fabulous colors and prints, will be divided into two different collections: an upscale line sold at Neiman Marcus for $125 and a more affordable core collection priced at $75. Smart thinking, right? [Refinery 29]
Until Tomorrow!
Toodles Luvs,
Glamazon Krystal
View Related Posts:
[fbcomments width="600" count="off" num="15"]