GLAM SCOOP: H&M x Girl With The Dragon Tattoo Clothing Line [Pics and Video], Kardashian Kollection Home and More
Wednesday, October 26, 2011
Good Afternoon, Glamazons!
How is everyones morning starting off? I'm counting down to daylight savings so that we can all get that nice extra hour of sleep. That hour is always needed around this time of the year LOL.
Anywho, I've got your usual update on the hottest fashion and beauty news. Let's get to it!

The Kardashians To Launch Kardashian Kollection Home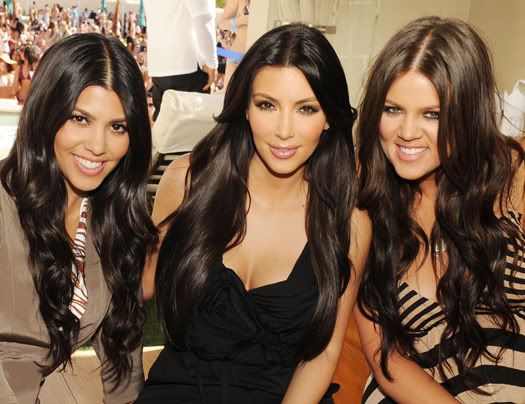 What retail industry haven't the Kardashians konquered? The business savvy family, who already have several clothing lines, nail polish collections and perfumes to their name, have set their sights on a home collection.
That means you can look forward to picture frames, bath mats, pillow covers, comforters, sheets, candlesticks, beer mugs and dinnerware with Kim's face on it. I'm kidding…hopefully. [TMZ]


H&M x Girl With The Dragon Tattoo Clothing Line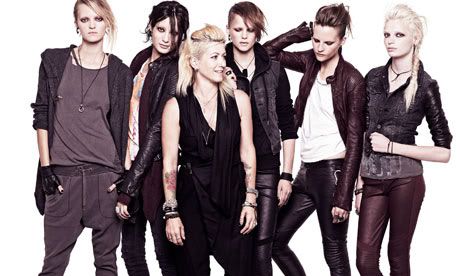 Glamazons, have you read "The Girl With The Dragon Tattoo"? If not, please get thee to a bookstore and pick it up immediately! The book is a must-read and is so popular that it is being turned into a film and getting an H&M collection designed in its honor.
H&M tapped Trish Summerville, the costume designer for the film, for a line inspired by Lisbeth Salandar, the main character. Trish told WWD that she made a point to capture Salandar's gritty, unpolished aura:
"We put a lot of aged-in washes and finishes, which goes along the lines of the Salander character. In the film, her clothes are quite extreme. They're really worn down, they're dirty. So for us, it was taking that kind of concept and giving it more of a realistic fashion feel."
Sounds very 90s grunge, right? The line will include jewelry, hoodies, boots, leather jackets and studded shoes and hits stores on December 14th in time for the movie's debut, December 21st. Check the first pic of the line above and a video below.
Now this is a collection I can't wait to shop. What about you, Glamazons? [The Cut Blog]
Prada to Launch Jewelry Collection
Italian fashion house, Prada, is expanding its product category to include fine jewelry! How glamazing is that?! I've been waiting to rock some Prada bracelets on my arms for years.
WWD reports the collection will include a lot of enamel roses in red and light green, diamonds galore and cuffs made out of shiny crocodile skin. All of my Glamazons with extra coin while shopping for gifts this season, the prices will start $448.
Are you excited for Prada jewelry? [WWD]
Paula Deen to Launch Clothing Line
One of my favorite southern cooking chefs, Paula Deen, is trying her hand at designing! I love her so I'm sure the line will be as adorable as she is!
No deets on the price or retail info just yet, but in the short Jay Leno Show clip above, she is actually wearing one of the pieces from her collection. Cute! [Styleite]
Bethenny Frankel Teams up with Drybar to Launch Skinnygirl Ponytail
Reality star Bethenny Frankel has teamed up with blow-dry-only L.A. salon, Drybar to launch the "skinnygirl ponytail" cocktail. I'm all about getting dolled up while enjoying a delish cocktail that won't add calories. What more can a woman want? Well, besides a Chanel bag and a man but you get what I mean.
Beginning November 1st NYC and L.A., Drybars will serve the cocktail. Glamazons, get ready for sipping and pampering! [Refinery 29]
Until Tomorrow,
Toodles Luvs
Glamazon Krystal
View Related Posts: