Glam Scoop: First Look at Harajuku Mini for Target, Get A Byline in Vogue Italia Encyclo and More
Tuesday, October 18, 2011
Good Afternoon, Glamazons! I hope you are having a glamazing Tuesday! As usual, we have your daily dose of fashion and beauty news. Let's get to it!
First Look at Gwen Stefani's Harajuku Mini Line for Target
Many of you know how much I adore L.A.M.B and I feel the same about Gwen Stefani's Harajuku Mini Line for Target. Besides the new line being incredibly affordable, it's also fun and super adorable and would be the perfect addition to a young Glamazon's wardrobe.
The collection will hit Targets across the country just in time for the holidays on November 13, 2011. Swoon!  [Lil Sugar]
Vogue Italia Encyclo Takes Contributions from Readers
Glamazons, if you are an aspiring journalist/writer looking to add to your portfolio, Vogue Italia is offering you a chance at a Vogue byline with their newly launch site Vogue Encyclo. Vogue Enclyco is a mix between Voguepedia and Wikipedia; it is an encyclopedia of fashion people, places and things that allows readers to pitch articles to appear on the website. Did I mention readers whose pitches are approved get a byline? Glamazing, right?
Here's what the EIC of Vogue Italia promised readers about the opportunity:
"We will try not to alter your pieces, but some will have to be modified and you have to accept that and not feel judged, just guided by someone who has more experience."
Good luck pitching, Glamazons! [WWD]
Tom Ford Beauty Collection
As we previously reported, fashion maven Tom Ford has stepped in the beauty industry with a new line of beauty products including eyeshadow palettes, nail laquer and lipsticks! The line, which ranges from $30 to $78, will be launching at Bergdorf Goodman on November 1, 2011 and is available right now for pre-order. Get excited!
Will you be purchasing products from the new collection, Glamazons? I'm sure these would make the perfect stocking stuffers! [Fashionista]
Gwen Stefani Covers InStyle Magazine
One of my fave artists/designers/rockstar moms Gwen Stefani graces the cover of the November issue of Instyle Magazine looking absolutely ravishing.
Love the pout red lip she's giving in that gorgeous blue sequin dress! I hope she never changes her beauty look. Isn't it so stunning and iconic?! [InStyle]
James Franco for Gucci Ad Campaign
Gucci and the handsome and dapper James Franco have reunited for yet another campaign. James never fails to look anything less than perfect. Drool!
There's nothing like a man in a Tux. What do you think of the ad, Glamazons?   [Coco Perez]
Walgreens Launches Beauty Boutiques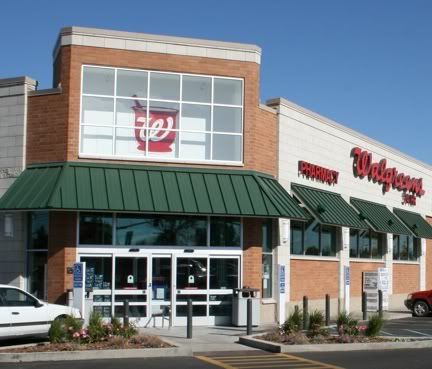 Glamazons, if you love Duane Reade's beauty sections as much as I do, you'll be happy to know that Walgreens is heading in the same direction. Via Racked.com:
"The brand's plans to roll out a more refined beauty and skincare department include 'zeroing in on premium-priced skin care, which dovetails nicely with the role of its 6,000 beauty advisers.'
Being that I'm always (literally, everyday) visiting the beauty center in the Duane Reade located on the first floor of my job I'm totally excited about this. Will you check out Walgreens' beauty boutiques? [Racked]
Until tomorrow!
Love & Fashion,
Glamazon Kamille
View Related Posts:
[fbcomments width="600" count="off" num="15"]