Covet List: Teresa Giudice's Real Housewives of NJ Reunion Marc Bouwer Gown
Monday, October 17, 2011
Umm…did you guys catch the reunion of Real Housewives of New Jersey on Bravo last night? What a travesty! If you haven't been following the hit show on Bravo, the reunion was basically an anti-Teresa convention.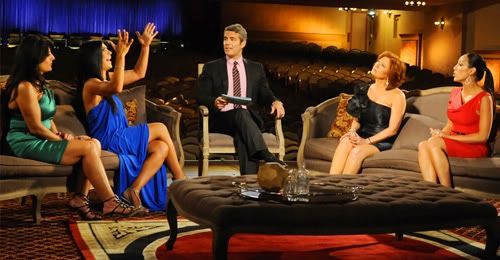 All the housewives have turned on Teresa Giudice, including Caroline Manzo and Jacqueline Laurita who used to be her besties. Cray! And her family from her sister-in-law, Melissa to her cousin, Kathy plus her brother, Joe are fed up with her. It even seemed like host Andy Cohen didn't like her!
I say all this to say although her relationships are in shambles, her outfit was everything! She wore a stunning cobalt blue embellished halter gown designed by Marc Bouwer, who I interviewed here. Against her spray-tanned skin (as Andy slyly pointed out) and straight black hair, the color was stunning.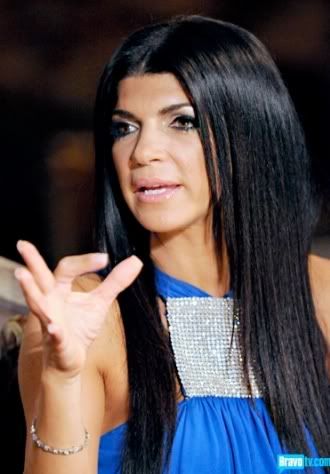 The dress also featured a sexy slit that complimented the high neckline.
Love! What do you think of Teresa's dress…and the show?
If you like it, get a similar look here:
Kisses,
Glamazon Jessica
View Related Posts: