10 Minutes With Party Planner to the Stars David Tutera!
Monday, September 5, 2011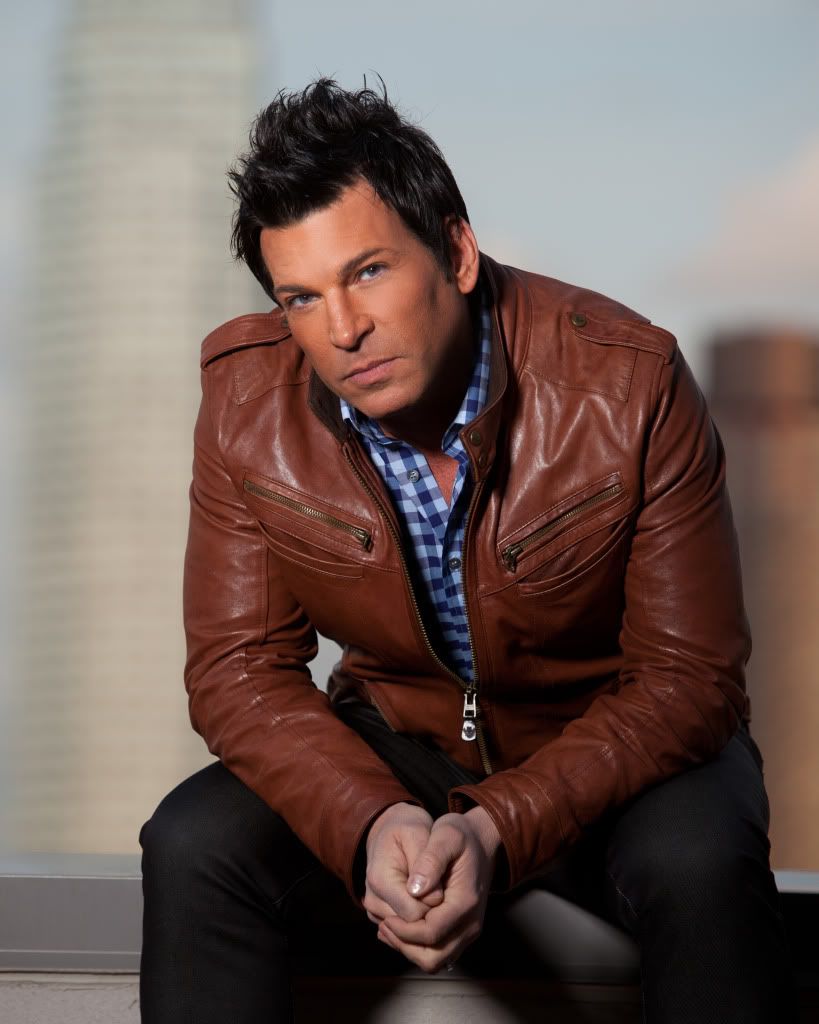 Have you ever seen someone who is absolutely a genius in their craft that you felt like you would love to spend just one day in their presence to see them at work? Party planner and star of the hit TV show "My Fair Wedding" to David Tutera is that kind of person for me.
On his show, (He's currently filming the new season!) David takes women's wedding concepts from from blah to brilliant in a matter of days by paying meticulous attention to selecting the perfect dress, hair, makeup, accessories, decor, location and more! He really does make wedding and party dreams come true, and that is why I was absolutely thrilled when the opportunity came for me to run a few questions by him. I'm a social butterfly and love to entertain, so I asked David to share his tips on how to host a glamorous dinner party. Check out his glamazing advice below!
GM: What's a rule of thumb to follow to guarantee that you will have an amazing dinner party?
DT: When hosting an intimate dinner party for friends and or family, an easy way to guarantee an amazing dinner party is to stick to what you are best at. Playing up what you know you are best at will ensure that you are comfortable and confident with the results.
GM: Many people have themes for their parties, how can they keep it chic, not gaudy?
DT: Through my experiences on "My Fair Wedding," I have certainly encountered some bizarre themes for weddings. Party themes are such great fun to work with but it is all about the subtlety of incorporating the theme. For example, if you have a winter wonderland theme, play up the colors of winter, the shimmer of snow or the bare branch feel instead of filling your party space with holiday knickknacks.
GM: What are some of the common mistakes that are made when it comes to hosting a dinner party?
DT: With every event, some small element or detail will go awry and you have to remember to roll with the punches. The best event planners take any lemons thrown their way and make delicious lemonade with them!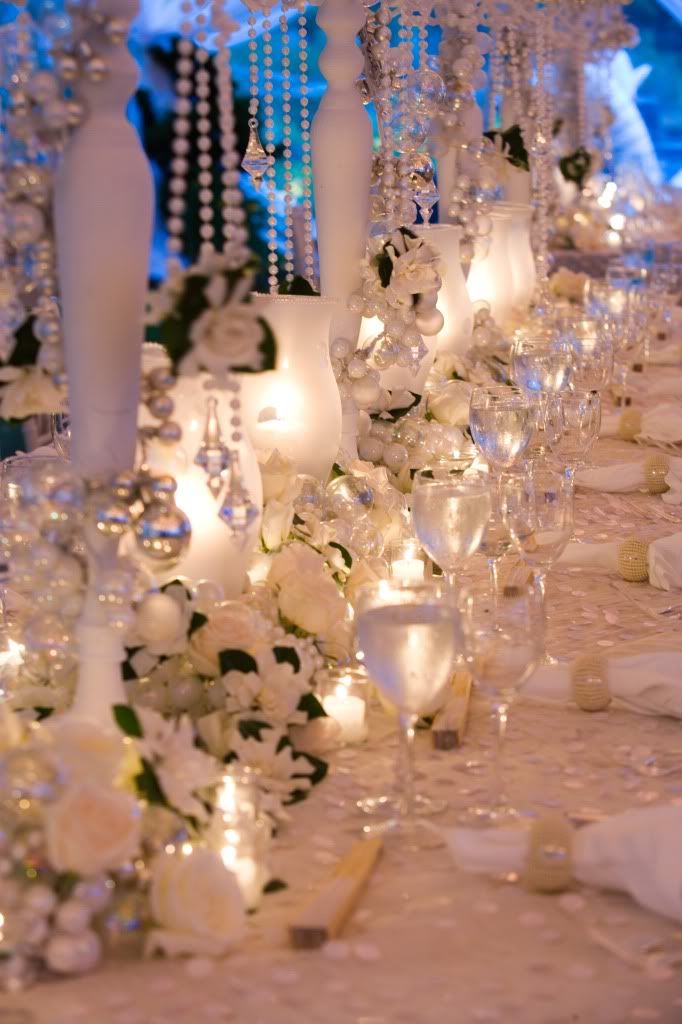 GM: Can you walk me through the table-setting process; what are go-to items for setting the table?
DT: This is a question you have to ask yourself as the hostess: What type of atmosphere are you looking to create? While no table is complete without china, glassware, napkins and flatware, but the style and setup will depend on how formal, or informal of table you're trying to set. Linens, charger plates, napkin rings and individual salt and pepper shakers are all details that would be added to step the table up a notch, whereas family style platters in the center of the table are better suited to a laid-back feel.
GM: How do you coordinate linens and center pieces?
DT: The easiest way to tie your centerpiece into your linens is through color. Whether you are working with a monochromatic combination, a neutral one or setting a scene with bright or bold hues, pick your palate and work off of that tying everything together.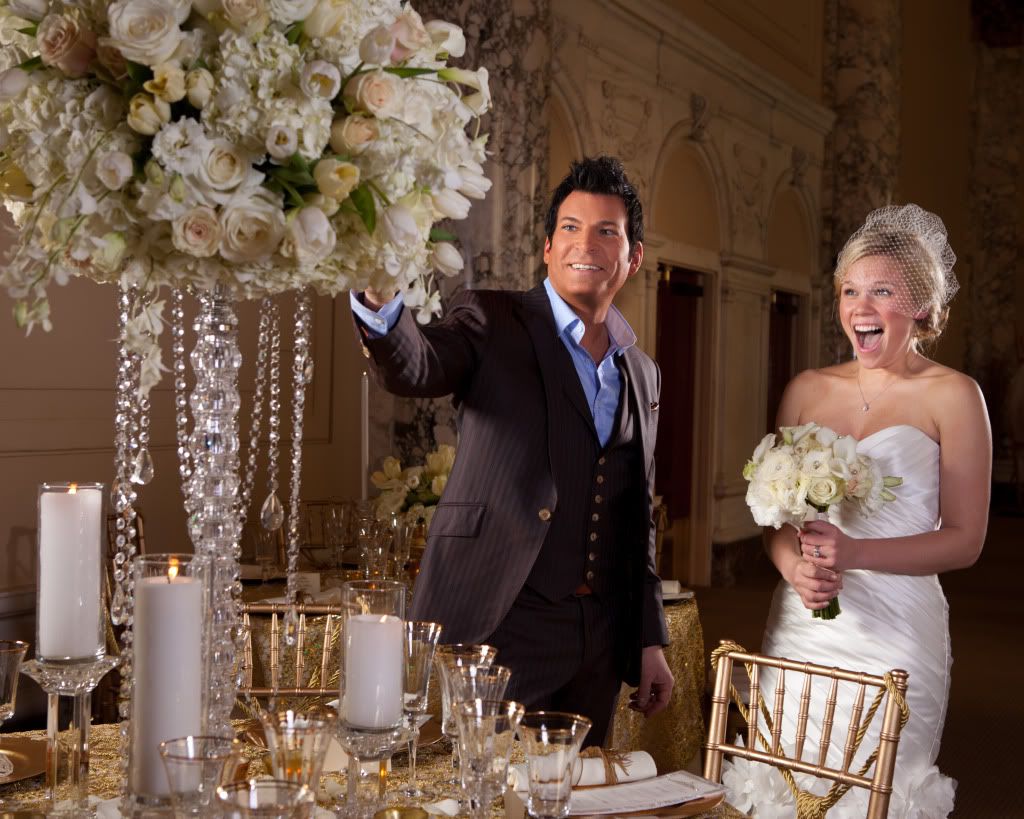 GM: Are there secrets to choosing the right color pallet?
DT: While the holiday or occasion might offer some direction, if there is no particular occasion, I would stick with hues that coordinate with your home – therefore enhancing the overall look of the room.
GM: Us Glamazons, want to look as fab as possible in the role of host. What tips do you have for coordinating your outfit with the party's theme?
DT: For every episode of "My Fair Wedding," I try to match my tie or bowtie with the colors of the wedding. We had a pink Breast Cancer episode in which I wore a pale pink shirt and a hot pink tie since the entire wedding was shades of pink. The perfect hostess might coordinate her apron, her jewels or even her nail polish into the theme of your event. There is nothing more fun than dressing up accordingly to your party!
Isn't he just full of awesome advice?!
Ciao Bellas,
Glamazon Margo
Photos by: Maring Visuals
View Related Posts: