Today in Copyright: Did Kardashian Kollection Rip Off Botkier?
Friday, August 12, 2011
Glamazons, remember when we reported that the Kardashians were launching a line with Sears, Kardashian Kollection? Well, it seems that one of the handbags from their Sears collection was inspired by Botkier' Fall 2009 Collection.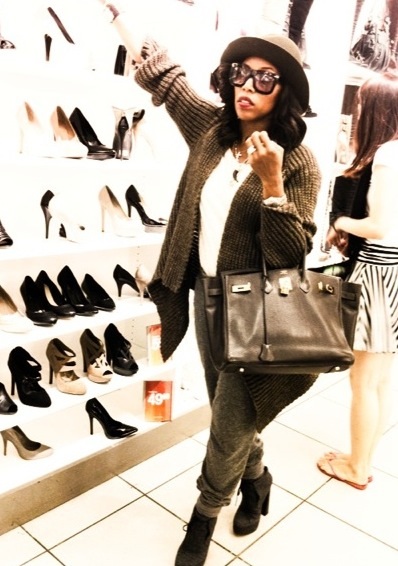 The leopard purse on the right is from the Kardashians Kollection which launched earlier this week. The black leather purse on the left called the 'Trigger Clyde' debuted in 2009. The similarities of the bags are quite noticeable! Both pieces look almost identical with slight differences in features. Hmm…
Botkier isn't too happy with the Kardashians.
Here's what they had to say:
"We just discovered how our Botkier 'Clyde' was simply copied by Kardashian Kollection for Sears. They say imitation is the highest form of flattery but we don't think so…"
What do you think Glamazons? Do you think the Kardashians ripped off Botkier? Does Botkier have a right to be mad?
Love & Fashion,
Glamazon Ms Kamille
View Related Posts:
[fbcomments width="600" count="off" num="15"]