Ask the Glamazons: What's The Best Makeup For Acne-Prone Skin?
Thursday, May 26, 2011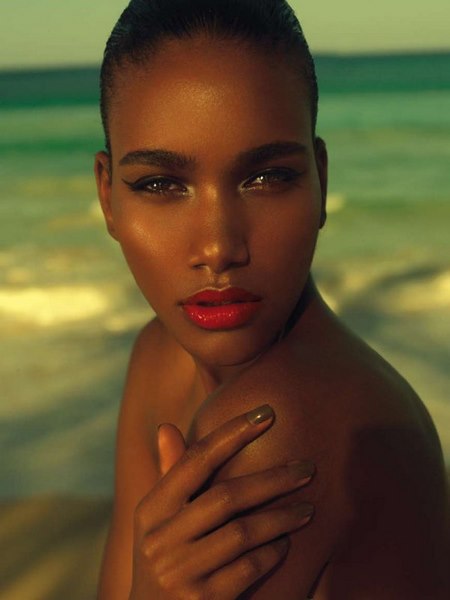 Glamazons, we always want to help you put your best face forward, so we jumped all over it when one of you asked us on FormSpring about the best makeup for acne-prone skin! Having acne doesn't mean you can't go glam.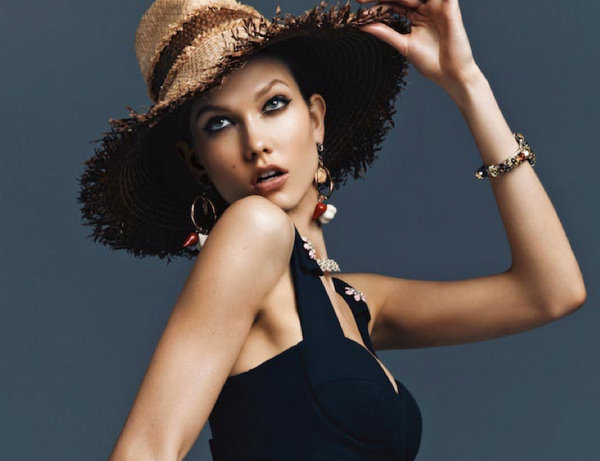 I mean, it's something that everyone (including celebs like Alicia Keys, Katy Perry and Meghan Fox) experience. Side note: Lucky for Katy Perry that she's a spokesperson for ProActiv so she can now forever be acne free! But you do have to be mindful of what type and how much makeup you wear.
My first bit of advice is to consult with a dermatologist about the health of your skin and what products they recommend before visiting your local cosmetics counter.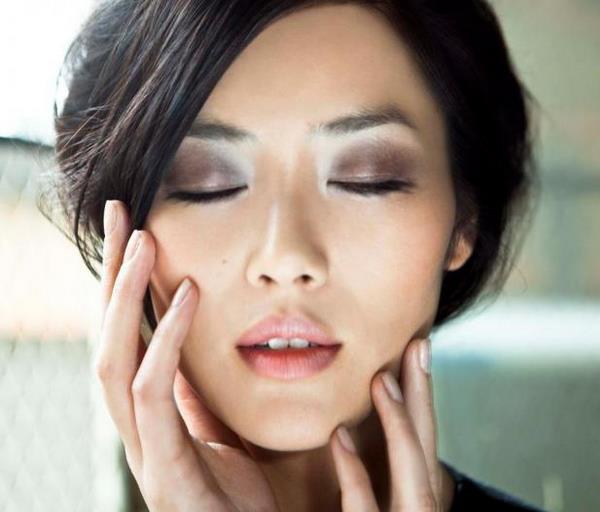 If you've already taken this step and have conducted the necessary research to start shopping around, here's a list of four things to consider.
1. Choose a foundation with a consistency that works best for you.
Mineral makeup is also another great option for acne-prone skin. Its loose composition allows the product to feel light on the skin, but still gives great coverage. Although, many mineral powders were created with sensitive skin in mind, don't be duped into thinking that just because a product is expensive, it'll work best for you. I've heard many women complain about high-end products that broke them out because they contain ingredients like Bismuth Oxychloride, a mineral that's used as a cosmetic colorant to give a shiny/glowing effect.
Although, I hear nay-sayers bash liquid foundation for acne-prone skin, I've seen it in action with little to no adverse effects on the affected areas. My sister has acne-prone skin and she didn't like wearing foundation because she feared it would break her out. A couple of weeks ago we I talked her into attending a beauty/spa event with me. She got her makeup done, and the makeup artist used a liquid foundation on her face. The finished outcome was gorgeous. All of her dark spots were gone and she said it felt light on her skin. She's already invested in more liquid foundation and hasn't complained about breakouts or irritation yet.
Powder, cream or cream-to-powder foundations are also great options to consider, especially for oily or combination skin.
2. Read the label.
Beware of falling into the trap of thinking terms such as oil-free, non-comedogenic (non- pore clogging) and dermatologist-tested means that a product is right for you. Maximizing the benefits of using makeup is all about reading labels. However, there are certain minerals that are good for your skin. For example, titanium and zinc both have natural anti-irritant properties, which combat inflammation, and a natural SPF 15. Some ingredients that you might want to avoid are Sodium Chloride (Salt), Soybean Oil and Methanol. But, knowing what you should avoid all really depends on your skin type so (once again) it's important that you consult with a dermatologist.
3. Choose the right shade.
Getting the right coverage depends on the shade of the products you use. If you have hyperpigmentation (i.e.dark spots) go for a foundation or concealer that's one or two shades lighter than your skin in those areas. For darker skin, cosmetics with orange tones work best and for lighter skin with yellow tones.
For general all over coverage, find your base skin tone and use foundation that's a shade or two darker. This will help conceal redness and scars, and it will also give you a natural finish.
4. Don't overdo it.
Believe it or not, less is more when it comes to covering dark spots and pimples. Now, I don't mean you can just dab a little powder on your face and think that's enough to cover an irritated area! What I am saying is that limiting the number of products you put on your face and using them all in moderation can still give great coverage. If you want to use concealer, then lightly bad it onto the affected area. You don't have to douse it thinking it will give better coverage once the foundation is applied.
Check out these products that work great for acne-prone skin:
Hope this helps, Glamazons! What are your go-to makeup items for acne-prone skin? What are your secrets to getting the best coverage? Feel free to send us more questions and we'll do our best to answer them for you!
Ciao Bellas,
Glamazon Margo
View Related Posts: